THE LAND OF THE DISAPPEARED (2022-ONGOING)

Lands of The Disappeared is a multimedia work recreating the atmosphere of enforced disappearances in Kurdish provinces in Turkey, which began after the military coup d'état in Turkey in 1980 and as trouble grew in the 90s cases surged. Most of the disappeared were either politicians, local community leaders, or people with left-wing political views, although in truth anyone could go missing, and no-one was safe.

To recreate this world, objects and places are presented which are directly associated with the enforced disappearances. Central to these abductions is the white Renault 12. The car is instantly recognisable as a symbol of terror for the communities it arrived in. Anyone forced into this vehicle could be certain they would not emerge alive. This work envision a parallel world where the cognitive structures we use to think of living, the dead and normal meaning of things crack, and where seemingly ordinary objects and places turn into something else, something horrible. Photographs record landscapes where bodies of some of the disappeared were found. They are printed onto a metal plate, and from this they are printed onto white paper using repeated layers of varnish. This creates an effect where the prints appear white from a distance, however when viewed closely different parts of the photographs become visible and invisible as they are lit from different angles. The landline represents the hunting past that has been known but not acknowledged, and it keeps interrupting the space/present by ringing. Equipped with a motion sensor, the phone begins to ring whenever someone is near, and if they answer they hear an audio.

No precise and final figure has emerged for the number of people that were forcibly disappeared in Turkey, but according to the Truth and Justice Foundation the total number of the disappeared is 1,353. To this day families continue to search for their loved ones.

More photographs and information can be provided on request.

EXHIBITION


PROSPECTIVE EXHIBITION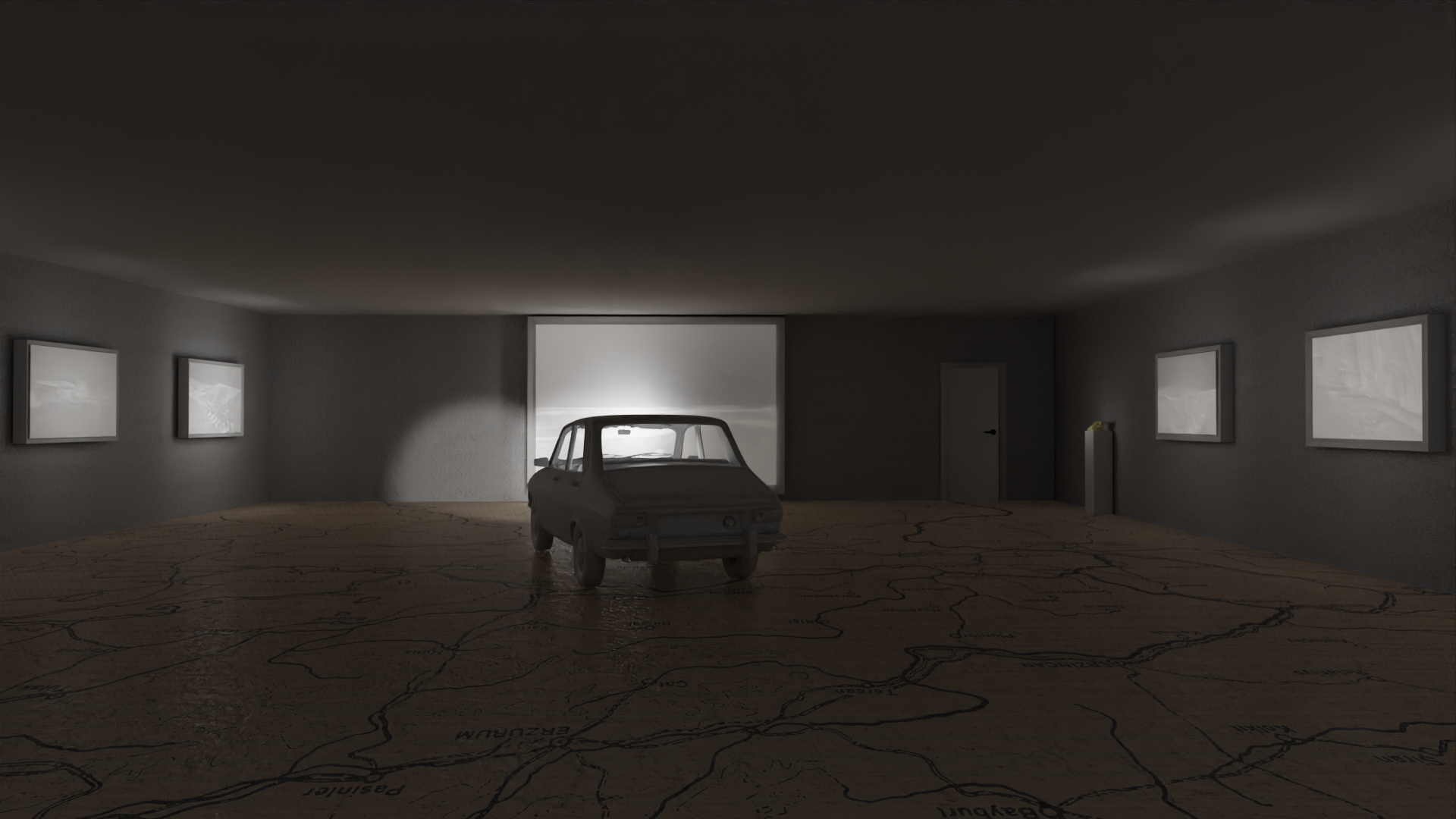 PHOTOGRAPHS